The Republic of Moldova is the successor of the Moldavian Soviet Socialist Republic. The area of the country is 33 846 sq. km (including the unrecognized Moldavian Transnistrian Republic, occupying the territory on the left bank of the Dniester River and the area of Bender). The population of Moldova is 3557.6  thousand people. The head of the State is the President (since December 2016 – Mr. Igor Dodon).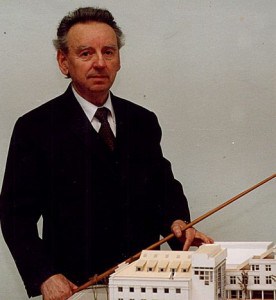 Guests of the Republic of Moldova, getting acquainted with the charming nature of the country could have noticed a specific feature of Moldova, the fact that it is a unique country by its multinational composition, formed over many centuries.
Interweaving of more than 100 ethnic groups destinies that is the real face of Moldova. Side by side with the Moldovans, constituting a majority nation (64.5% of the total 3.5 million inhabitants) here there live together Ukrainians (13.8%), Russians (13%), Gagauz (3.5%), Bulgarians (2%) as well as other ethnic groups.
Since the ancient times we can trace Jewish presence on the territory of Moldova. During the Chisinau (Kishinev) pogrom in 1903 Jews constituted 11.8% of the population of the country. Until 1940, only in Chisinau there were working 65 synagogues and prayer houses, Zionist organizations operated freely, there was a newspaper published in Yiddish, Federation of Jewish Communities was actively working, Jewish vocational schools were opened. In terms of the former Soviet Union, any manifestation of Jewish national consciousness was officially banned.
Since 1989 we can see a blooming revival of Jewish life in Moldova, when founded the Republican Jewish Culture Society (RJCS) was founded led by two co-chairs: Boris Sandler and Vladimir Bitkin. Together with the above mentioned in RJCS there were actively involved Michael Gawler, Yefim Levit, Ichil Shraibman, Anatoly Kogan, Arkady Aptekar, Moses Lemster and Anna Ginsburg.
In 1997, on the initiative of Semen Shoikhet then chairperson of the RJCS organization it changed its name into the Association of Jewish Organizations and Communities of the Republic of Moldova (AJOCRM).
In 2004 Mr. Yakov Tihman was elected as the Chairperson of AJOCRM, for the next 3 years he was a chairperson of the community.
In 2008, the organization had changed its name again as well as leaders. 2 co-chairs lead the renamed Jewish Community of the Republic of Moldova (JСM) until 2013 – Mr. Alexander Bilinkis & Mr. Alexandr Pinchevsky.
According to the results of voting during the Tenth reporting and election conference, held in 2013, Mr. Alexandr Bilinkis was elected as a Chairperson of the JCM and he currently stays as the Chair of the Jewish Community of Moldova.