On Tuesday, October 25, a reception was held in Chisinau to mark 30 years of diplomatic relations between the Republic of Moldova and the State of Israel and to celebrate the 25th anniversary of the Israeli Cultural Centre, Nativ.
Israel's Ambassador to Moldova , HE Joël Lion, the Prime Minister of Moldova, HE Natalia Gavrilița PM, regional director of the organization "Nativ" in Ukraine, Moldova and Eastern Europe Mark Dovev, President of the Jewish Community of the Republic, Alexander Bilinkis, representatives of the diplomatic missions, as well as leaders of the Jewish organizations of the republic. representatives of diplomatic missions and leaders of Jewish organisations attended the event.
Ever since the start of diplomatic relations in 1992, the warm relationship between Israel and Moldova has strengthened with each passing year. Diplomatic relations between the State of Israel and the Republic of Moldova began with Israel's recognition of Moldova's independence and membership of the United Nations in 1992. Israel and Moldova cooperate and support one another economically and socially. They also support each other on a range of cultural and education projects. Bilateral agreements have resulted in a strong, strategic partnership between our two governments and cooperation with different specialized agencies.
As Alexander Bilinkis, President of the Jewish Community of Moldova noted in his speech, diplomatic relations between Israel and Moldova are important for the preservation of Jewish heritage and culture and for the revival of Jewish identity in our country. "I am glad to note that Israeli official representation, the Nativ office and the Israeli Cultural Centre are active cultural and diplomatic forces in our country that proactively support our Jewish community. We work together on mutual challenges, help people and organize joint events," Alexander Bilinkis told those who attended the event. Mr Bilinkis emphasized that Moldova and Israel have been building diplomatic relations based on the principles of respect for independence, territorial integrity and support for three decades.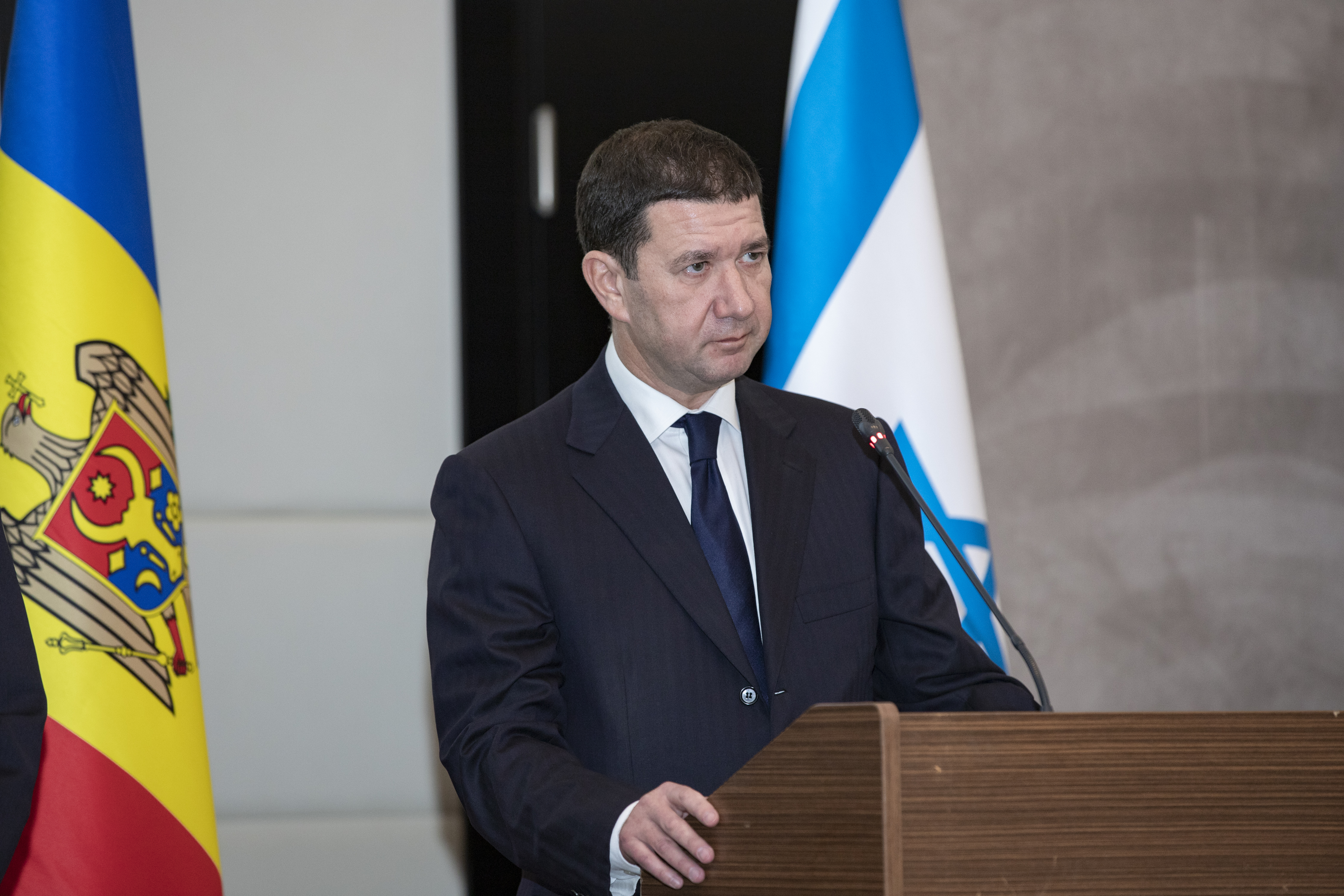 "Agreements are signed by politicians, but the success of these agreements depends on ordinary people. It depends on their desire to know each other, to get acquainted with each other's history and culture. It depends on learning each other's language and traditions, the desire to learn and enrich each other, to travel to build bridges of understanding between cultures and people. Nativ, Israel's cultural center plays a central role in this," said Mark Dovev, Regional Director of Nativ in Ukraine, Moldova and Eastern Europe.
As part of the event, guests had an opportunity to visit an exhibition of Israeli photographers entitled 'Jerusalem. Youth of the Eternal City.
The event was organized by the Jewish Community of Moldova and the Israeli cultural center Nativ with the support of the Israeli Embassy.